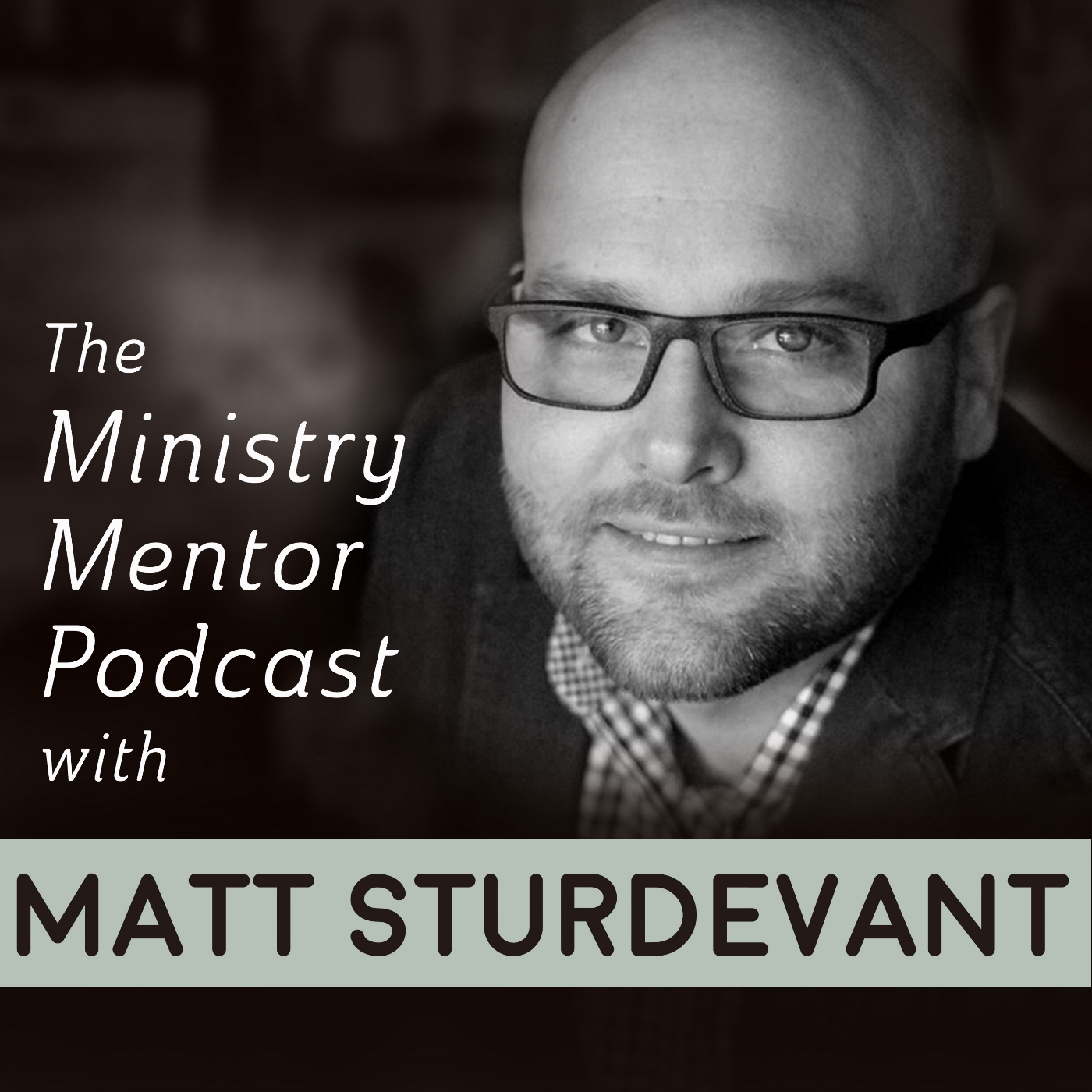 Welcome to The Ministry Mentor Podcast. A weekly podcast all about helping you effectively use your 20s to train for the journey ahead in life and ministry so you can make the maximum impact with your life.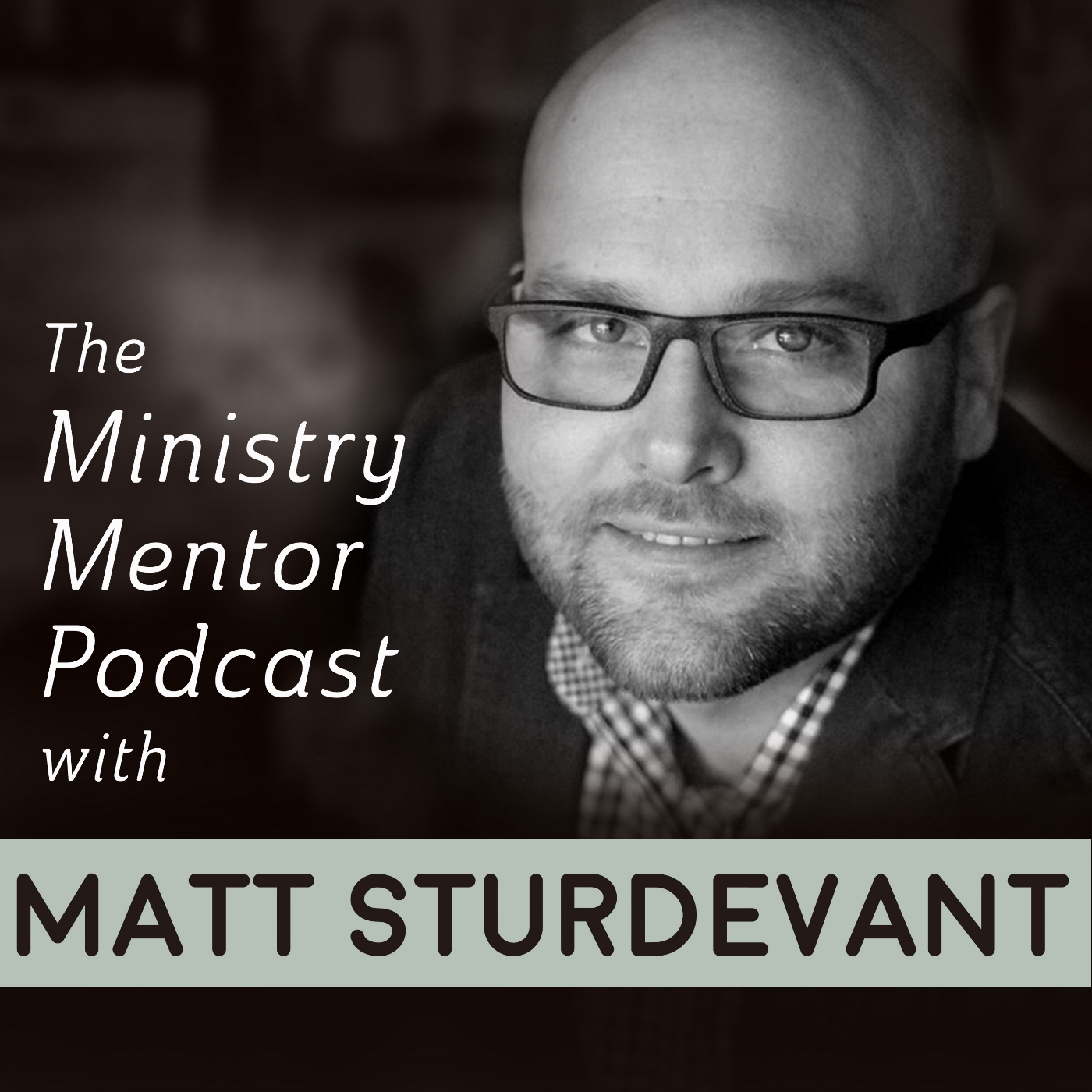 If you are in your 20s and feel like God has called you into vocational ministry or you're currently sorting through your call, this is THE podcast for you. In my 10+ years in ministry, I've been able to meet and work with a variety of professionals in vocational ministry. I've had amazing access to leaders serving in positions like: church planter, senior pastor, executive pastor, church staff member, denominational executives (local and state), campus ministry directors, missionaries and more. Each week, I'll bring you a behind the scene conversation with a different ministry leader letting you into their personal and professional life. You'll get to hear their stories, how God has called them into ministry, what the journey has looked like so far. The podcast will also be bringing you what I've learned in my own life, from my own experiences with God's call and in my 8+ years of training and coaching men and women headed into a ministry career.
Get new episodes delivered to you.  Subscribe today!
Episode Archives
MMP001 – Introduction to the Ministry Mentor Podcast – 9/7/16
MMP002 – Getting to Know the Ministry Mentor, Matt Sturdevant – 9/16/16
MMP003 – A Conversation with Worship & Arts Pastor, Brian Cropp – 9/23/16
MMP004 – A Conversation with Senior Pastor, Randy Lanthripe – 9/30/16
MMP005 – A Conversation with Administrative Pastor, Thad Lanthripe – 10/7/16
MMP006 – A Conversation with Senior Pastor, Josh De La Rosa – 10/14/16
MMP007 – A Conversation with Christian Challenge Director, Paul Worcester – 10/21/16
MMP008 – A Conversation with Associate Pastor, Elliot Edwards – 10/28/16
MMP009 – A Conversation with Christian Challenge Director, David Worcester – 11/4/16
MMP010 – A Conversation with Program Administrator, Lindsay Lanthripe – 11/11/16
MMP011 – A Conversation with Associate Pastor, Tim Hearon – 11/18/16
MMP012 – Black Friday Bonus Episode – 11/25/16
MMP013 – A Conversation with Senior Pastor, Thad King – 12/2/16
MMP014 – A Conversation with Associate Pastor, Ben McSpadden – 12/9/16
MMP015 – A Conversation with Church Planter & Consultant, JW  – 12/16/16 (unavailable)
MMP016 – Christmas Bonus Episode – 12/23/16
MMP017 – Reflecting back on 2016 and looking forward to 2017 – 12/30/16
MMP018 – A Conversation with Founding & Senior Pastor, Gary Hamilton – 1/6/17
MMP019 –  New Year's Bonus Episode – 1/7/17
MMP020 – My Conversation with DW  – 1/13/17  (unavailable)
MMP021 – A Conversation with Associate Pastor (Soon to be Lead Pastor), Christian Williams – 1/20/17
MMP022 – A Conversation with Student Pastor, Todd Dunham – 1/27/17
MMP023 – A Conversation with Antioch Project Graduate, Stephen Daniel – 2/3/17
MMP024 – A Conversation with Associate Pastor, Jerry Roberts – 2/10/17
MMP025 – A Conversation with Director of Leadership, Becky Biser – 2/17/17
MMP026 – A Conversation with Director of Church Starting, Jay Harris – 2/24/17
MMP027 – A Conversation with an Overseas Worker – 3/3/17
MMP028 – A Conversation with Kids' & Women's Ministry Director, Rhonda Gayle – 3/10/17
MMP029 – A Conversation with Tarrant Baptist Association CFO, Gary Crowell – 3/20/17
MMP030 – A Conversation with Connexxion Bonn Director, Anja Geilert – 3/27/17
MMP031 – A Conversation with Associate Pastor, Jon McWhorter – 4/6/17
MMP032 – The Decision Train – 4/10/17
MMP033 – A Game Plan for Facing Trouble – 4/17/17
MMP034 – A Conversation with Worship Pastor, Cody Flannery – 4/24/17
MMP035 – A Conversation with Author, Speaker, Coach & Ministry Consultant, John Strappazon – 5/2/17
MMP036 – A Conversation with Associate Pastor, Bruce Wood – 5/8/17
MMP037 – A Conversation with Tarrant Baptist Association Executive Director, Dr. David Bowman – 5/14/17
MMP038 – A Conversation with Senior Pastor, Bevan Unrau – 5/24/17
MMP039 – Life's Battlefield – 6/1/17
MMP040 – A Conversation with Associate Pastor, Stephen Daniel – 6/5/17