Welcome to Episode 53! This week's conversation is with David Clark.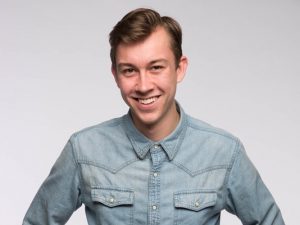 David is a staff member with the campus ministry, Christian Challenge, serving the students at California State University Chico.
Podcast: Play in new window | Download
Links Mentioned:
Lighting Round Notes:
Books:
Quotes:
"Emotion is no substitute for action.  Action is no substitute for production.  Production is no substitute for reproduction."  Dawson Trotman
"For God gave us a spirit not of fear but of power and love and self-control."  2 Timothy 1:7 ESV
"For this light momentary affliction is preparing for us an eternal weight of glory beyond all comparison, as we look not to the things that are seen but to the things that are unseen. For the things that are seen are transient, but the things that are unseen are eternal."  2 Corinthians 4:17-18 ESV
"After this I looked, and behold, a great multitude that no one could number, from every nation, from all tribes and peoples and languages, standing before the throne and before the Lamb, clothed in white robes, with palm branches in their hands, and crying out with a loud voice, "Salvation belongs to our God who sits on the throne, and to the Lamb!"  Revelation 7:9-10
David's advice to his 23 year old self:

Ask more questions!
Learn for the purposes of applyihng, not just looking impressive.
To Connect with David:
Do you have a question you'd like me to ask a ministry leader in a future conversation or a question you would like to ask me?  Send your questions to mmp@mattsturdevant.com
Subscribe and you wont miss it!
Join me next week for Episode 54 for the first installment of Ask the Ministry Mentor!