Welcome to Episode 48! This week's conversation is with Paul Worcester.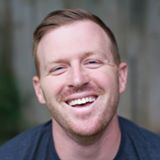 Paul is the Founder and Director of Christian Challenge at California State University Chico in Chico, California.  Paul was first a guest in Episode 7 of the Ministry Mentor Podcast.  We sit down for second conversation focused on the topic of Evangelism.
Podcast: Play in new window | Download
Links Mentioned:
Book Recommendations:
Matt's Notes…
3 Habits

Pray EVERY DAY for an open door
Create in Impact List
Plan a time to regularly spend with those who don't yet know Christ

Paul's Guide for starting spiritual conversations – F.I.R.E.

F – Find common ground
I – Interests (sports, etc.)
R – Relationships (friends, family, etc.)
E – Experiences with God/spiritual things
To Connect with Paul:
Do you have a question you'd like me to ask a ministry leader in a future conversation or a question you would like to ask me?  Send your questions to mmp@mattsturdevant.com
Subscribe and you wont miss it!
Join me next week for Episode 49 where I have a conversation with Alex Barrett!