Welcome to Episode 56! This week's episode is a message I gave at Hope Church in Fort Worth, TX, called TAG.  It was part of the 2018 Summer Series, Box Office Wisdom.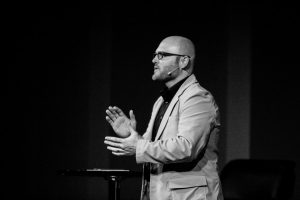 God made us for relationships and friendships are one of those important relationships.
Podcast: Play in new window | Download
Links Mentioned
Truth #1: As I pick my friends, I am picking my future.
A Good Friend…
F – Forgives
R – Remains Loyal
I – Inflicts Helpful Wounds
E – Expresses Opinions Graciously
N – Never Gossips
D – Desires to Give
Truth #2: Friendships that last forever are connected through Christ.
Do you have a question you'd like me to ask a ministry leader in a future conversation or a question you would like to ask me?  Send your questions to mmp@mattsturdevant.com
Subscribe and you wont miss it!
Join me next week for Episode 57!