Welcome to Episode 40! This week's conversation is with Stephen Daniel.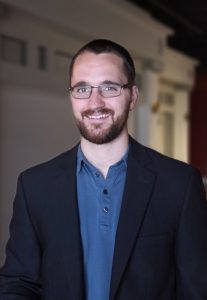 Stephen recently transitioned from a career in business to vocational ministry and serves as an Associate Pastor at Hope Church in Fort Worth, TX.
Podcast: Play in new window | Download
THIS WEEK'S SPONSOR: The Antioch Project
The Antioch Project is a 5 year, ministry leadership training program developed by the 17:6 Network for men and women who feel called to full-time vocational ministry.  It provides participants hands on training and leadership skills development in a peer cohort under coaching.  Students can also earn a Masters of Divinity degree if they join the Antioch Immerse specialty track.
Links Mentioned:
Do you have a question you'd like me to ask a ministry leader in a future conversation or a question you would like to ask me?  Send your questions to mmp@mattsturdevant.com
Subscribe and you wont miss it!
Join me next week for Episode 41!