Welcome to Episode 14! This week's conversation is with Ben McSpadden.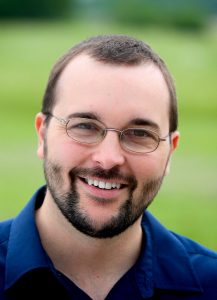 Ben is the Associate Pastor of Connections & Missions at Hope Church in Fort Worth, TX.  He has been on staff at Hope Church since 2008.
Podcast: Play in new window | Download
Links Mentioned:
Comments from Ben:
One aspect of teachability says, "I'm willing to walk in a different direction than where I was previously aiming."
Advice to a college graduate:

"Don't chase after a career, but find a church who's mission you want to support and go support it regardless of how you get a paycheck."

Good Mentors: "Men not afraid to share the truth whit me, even if it's hard, especially when it's from God's Word."
"I've responded to the light God has given me and He has give me more along the way."
Lighting Round Notes:
Books:
Quotes:

 "Where there are no oxen, the manger is clean, but abundant crops come by the strength of the ox." Proverbs 14:4 ESV
"The Bible teaches you what is REAL, not just TRUE."
The Definition of insanity: "Doing the same thing over and over but expecting different results."
"The road to hell is paved with good intentions."

Ben's advice to his 23 year old self:

Commitments will help you grow into maturity, they teach you faithfulness.  So commit!
Don't shy away from noble things because you fear impure motives.
Pursuing wisdom is worth it!
To Connect with Ben:
Do you have a question you'd like me to ask a ministry leader in a future conversation or a question you would like to ask me?  Send your questions to mmp@mattsturdevant.com
Subscribe and you wont miss it!
Next Week: My conversation with Church Planter John Worcester.