Welcome to Episode 9! This week's conversation is with David Worcester.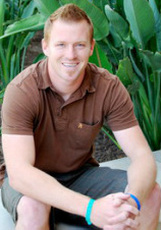 David is the Director of Christian Challenge at San Diego State University in San Diego, CA.
Podcast: Play in new window | Download
Links Mentioned:
Lighting Round Notes:
Books:
Quotes:

""Because we loved you so much, we were delighted to share with you not only the gospel of God but our lives as well." 1 Thessalonians 2:8 NIV
"He is no fool who gives what he cannot keep to gain what he cannot lose." Jim Elliot
"People don't care how much you know until they know how much you care." John Maxwell
"The good is the enemy of the best." Oswald Chambers
Some of David's advice to his 23 year old self:
"Get all the training you can now because that's the foundation you will build on for the rest of your life."
"Be sure and focus on your personal walk with God."
"Don't worry so much about having a big ministry, be faithful with the work God has given you."
"Don't compare your work with others."
"Work hard, stay connected with God and some other men to keep you accountable."
"Draw your joy from God and not your ministry success."
"Enjoy the process and don't get so worked up about each event."
To Connect with David:
Do you have a question you'd like me to ask a ministry leader in a future conversation or a question you would like to ask me?  Send your questions to mmp@mattsturdevant.com
Next Week's Episode: Lindsay Lanthripe, Program Administrator for the 17:6 Network
Subscribe and you wont miss it!