Welcome to Episode 22! This week's conversation is with Todd Dunham.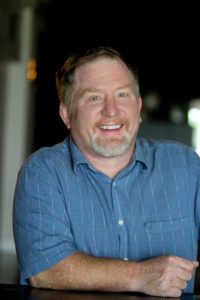 Todd is the Student Pastor at Hope Church in Fort Worth, TX, overseeing the 6th – 12th graders.  He shares from his 25+ years of working with students.
Podcast: Play in new window | Download
THIS WEEK'S SPONSOR: The Antioch Project
The Antioch Project is a 5 year, ministry leadership training program developed by the 17:6 Network for men and women who feel called to full-time vocational ministry.  It provides participants hands on training and leadership skills development in a peer cohort under coaching.  Students can also earn a Masters of Divinity degree if they join the Antioch Immerse specialty track.
Links Mentioned:
Lighting Round Notes:
Books:
Quotes:

"Never Stop asking: What am I about that is eternal?"
"Three things that are eternal: God, His Word and People."
"People do what makes sense to them." Harold Bullock

Todd's advice to his 23 year old self:

Be about eternal things.
Character matters.
To Connect with Todd:
Do you have a question you'd like me to ask a ministry leader in a future conversation or a question you would like to ask me?  Send your questions to mmp@mattsturdevant.com
Subscribe and you wont miss it!