Welcome to Episode 17! This is the FINAL episode of 2016.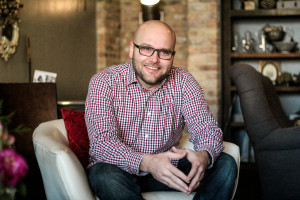 In this last episode of the year, we'll briefly reflect back on the first 16 episodes of the Ministry Mentor Podcast, the year 2016 and look forward to 2017.
Podcast: Play in new window | Download
Links Mentioned:
Episode Recap
Top 3 Downloaded Episodes
23 Book Recommendations by my Guests

Books with 3 recommendations
Books with 2 recomendations
For a complete list of the recomendations, click here
Notes from the Episode
Life is God's Training Program for us.

"Dear brothers, is your life full of difficulties and temptations? Then be happy, for when the way is rough, your patience has a chance to grow. So let it grow, and don't try to squirm out of your problems. For when your patience is finally in full bloom, then you will be ready for anything, strong in character, full and complete." James 1:2-4 TLB
 "More than that, we rejoice in our sufferings, knowing that suffering produces endurance, and endurance produces character, and character produces hope." Rom 5:3-4 ESV
2016 Reflection Questions:
If you had to describe 2016 in three words, what would they be?
What seems to be the theme of 2016 for you?
What new skills did you learn this year?
Of the books you read this year,

Which was your favorite? Why
Which was most challenging? Why?

What 5 people did you spend the most time with this year?
Who or what had the biggest positive impact on you this year?
How are you different today that you were one year ago?
What lessons have you learned this year? (3-5 big lessons for the year)
Knowing what you know today, if you could go back to January 1st, 2016, what advice you would give yourself about the year ahead?
Looking towards 2017:
What challenges or obstacles do you see ahead in 2017?
Who do you want to spend more time with in 2017? Why?
What skills do you want to learn, improve or master?
What habits do you want to change, cultivate or get rid of?
What do you want to be able to say about yourself one year from today that you cannot currently say?
Additional areas to reflect back on:
Prayer or Quiet Time Journal

What were you praying about over the course of the year?
Which prayer request has the Lord answered?  How?  When?
What lessons did you learn specifically from your time in the Word and Prayer?

Your Calendar

Review each month in 2016.
What experiences did you have (trips, celebrations, key events, etc.)?
What happened that you already forgot?
Do you have a question you'd like me to ask a ministry leader in a future conversation or a question you would like to ask me?  Send your questions to mmp@mattsturdevant.com
Subscribe and you wont miss it!