Welcome to Episode 37! This week's conversation is with Dr. David Bowman.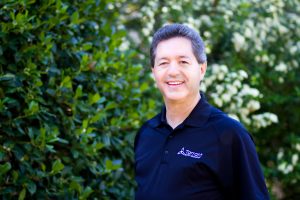 Dr. David Bowman serves as Executive Director for the Tarrant Baptist Association in Fort Worth, Texas. He is also a member of the Coaching4Clergy faculty and a Lead Navigator for Auxano Consulting. He leads alongside a team of Coaching4Clergy faculty members and Church Unique Certified navigators.  Prior to his current role, David served as a Congregational Strategist for Texas Baptists and served as pastor of Texas Baptist churches for twenty years. He is certified by the Paterson Center to facilitate LifePlan and StratOp. He is a board member and trainer for the Society for Church Consulting. He serves as an adjunct instructor for Dallas Baptist University.
David helps people experience maximum expression of their life stories.
Podcast: Play in new window | Download
THIS WEEK'S SPONSOR: The Antioch Project
The Antioch Project is a 5 year, ministry leadership training program developed by the 17:6 Network for men and women who feel called to full-time vocational ministry.  It provides participants hands on training and leadership skills development in a peer cohort under coaching.  Students can also earn a Masters of Divinity degree if they join the Antioch Immerse specialty track.
Links Mentioned:
Notes from our conversation:
SOAP Bible Study

S – Scripture that spoke to you that day
O – Observation
A – Personal Application – "I will…"
P – Prayer

Questions for young leaders to ask…

Are you all going to have church again next Sunday?

Are you ever going to do anything but have church again next Sunday and hope you did it better than last week?

How are you really making disciples?

Preaching/Speaking Tips:

The more you tell stories and make the text come alive, the more people receive it and remember it.
People remember pictures – find a way to help them see it, feel it and hear it.
Don't be boring with God's word.
Lighting Round Notes:
Books:
Quotes:

"Experience is not the best teacher, evaluated experience is."
"It's never too early to shut up!"  Mark Twain

David's advice to his 23 year old self:

Take great care of your family!
To Connect with Davie:
Do you have a question you'd like me to ask a ministry leader in a future conversation or a question you would like to ask me?  Send your questions to mmp@mattsturdevant.com
Subscribe and you wont miss it!
Join me next week for Episode 38, my conversation with Senior Pastor, Bevan Unrau, serving at Seabreeze Church in Huntington Beach, CA.