Welcome to Episode 33!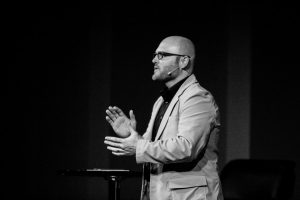 This week we are taking a break from a conversation and I'm sharing a recent message I gave at Hope Church.  The topic if this message is something crucial for everyone, especially those in their 20s…a game plan for facing trouble.
Podcast: Play in new window | Download
THIS WEEK'S SPONSOR: The Antioch Project
The Antioch Project is a 5 year, ministry leadership training program developed by the 17:6 Network for men and women who feel called to full-time vocational ministry.  It provides participants hands on training and leadership skills development in a peer cohort under coaching.  Students can also earn a Masters of Divinity degree if they join the Antioch Immerse specialty track.
Links Mentioned:
Biblical Perspective on Calamity and Trouble:
Troubles are part of life in this world.
It's ok to call trouble "bad."
Obedience helps minimize trouble, but will not eliminate it.
Disobedience will compound problems.
God uses trouble for our good.
Game plan for facing Trouble:
Before the trouble starts…

Walk in wisdom.
Pray for protection.
Help others.

During the trouble…

Focus your mind.
Confess the truth.
Pray.
Control you thoughts.
Take action.
Endure.

After the trouble…
Key Guideline: Go to God in crisis!
Do you have a question you'd like me to ask a ministry leader in a future conversation or a question you would like to ask me?  Send your questions to mmp@mattsturdevant.com
Subscribe and you wont miss it!
Join me next week for Episode 34, my conversation with Cody Flannery, Worship Pastor at Orangecrest Community Church.