Welcome to Episode 42! This week's episode is a recent message I gave at Hope Church, called Chosen But Struggling.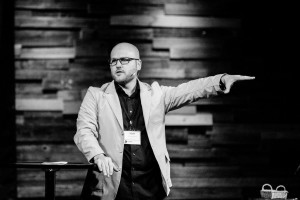 God chose Abraham for a very special assignment, and gave him a unique test.  We know Abraham today as the Father of our Faith and Friend of God, but what can we learn from his life?
Podcast: Play in new window | Download
THIS WEEK'S SPONSOR: The Antioch Project
The Antioch Project is a 5 year, ministry leadership training program developed by the 17:6 Network for men and women who feel called to full-time vocational ministry.  It provides participants hands on training and leadership skills development in a peer cohort under coaching.  Students can also earn a Masters of Divinity degree if they join the Antioch Immerse specialty track.
Links Mentioned:
Notes from the message:
God chose us, but we struggle to trust & obey.
FEAR OF THE LORD – we take God seriously enough to obey and stay within the boundaries set by Him.
TRUST IN THE LORD – we count on God to keep his word.
"When it was time for the harvest, Cain presented some of his crops as a gift to the Lord. 4 Abel also brought a gift—the best of the firstborn lambs from his flock."  Genesis 4:3-4 NLT
God keeps pursuing a friendship with the people He made.
Sacrifice is at the heart of God's plan to redeem the world.
Genesis 12:1-3 Now the LORD said to Abram, "Go from your country and your kindred and your father's house to the land that I will show you. 2 And I will make of you a great nation, and I will bless you and make your name great, so that you will be a blessing. 3 I will bless those who bless you, and him who dishonors you I will curse, and in you all the families of the earth shall be blessed." ESV
Genesis 22:1-2 Sometime later God tested Abraham. He said to him, "Abraham!" "Here I am," he replied. 2 Then God said, "Take your son, your only son, Isaac, whom you love, and go to the region of Moriah. Sacrifice him there as a burnt offering on one of the mountains I will tell you about."
Genesis 22:6-8 Abraham took the wood for the burnt offering and placed it on his son Isaac, and he himself carried the fire and the knife. As the two of them went on together, 7 Isaac spoke up and said to his father Abraham, "Father?" "Yes, my son?" Abraham replied.  "The fire and wood are here," Isaac said, "but where is the lamb for the burnt offering?  8 Abraham answered, "God himself will provide the lamb for the burnt offering, my son." And the two of them went on together.
Genesis 22:9-12 When they reached the place God had told him about, Abraham built an altar there and arranged the wood on it. He bound his son Isaac and laid him on the altar, on top of the wood. 10 Then he reached out his hand and took the knife to slay his son.  11 But the angel of the Lord called out to him from heaven, "Abraham! Abraham!" "Here I am," he replied. 12 "Do not lay a hand on the boy," he said. "Do not do anything to him. Now I know that you fear God, because you have not withheld from me your son, your only son." 
Genesis 22:13-14 Abraham looked up and there in a thicket he saw a ram caught by its horns.  He went over and took the ram and sacrificed it as a burnt offering instead of his son. 14 So Abraham called that place The Lord Will Provide. And to this day it is said, "On the mountain of the Lord it will be provided." 
God is pleased when we offer to Him what's most valuable to us.
"For where your treasure is, there your heart will be also."  Matthew 6:21 ESV
"And walk in love, as Christ loved us and gave himself up for us, a fragrant offering and sacrifice to God."  Ephesians 5:2 ESV
Do you have a question you'd like me to ask a ministry leader in a future conversation or a question you would like to ask me?  Send your questions to mmp@mattsturdevant.com
Subscribe and you wont miss it!
Join me next week for Episode 43!  I'm sharing a special, 10 minute clip from a recent talk that one of my mentors, Harold Bullock, gave on understanding the differences between:
Prayers
Possibilities
Opportunities
Decisions
Plans